Hello loves,
We have a few bank holiday weekends coming up in the UK and I thought I would share some ideas as to what you can do if you're looking for some inspiration. Now I do live in Surrey so a lot of these ideas will be for around here but you can adapt them and find places to visit near where you live.
Weekend Walks to BoxHill:
I love Box Hill and this is just an area you can walk and explore the beautiful scenery. There are a few different routes you can take which includes the stepping stones which is one of my favourites. Box Hill has the most beautiful views looking across some of Surrey so you can take a picnic with you if you want to make a day of it. It is part of the National Trust so if you are not a member you will need to pay for parking but it doesn't break the bank!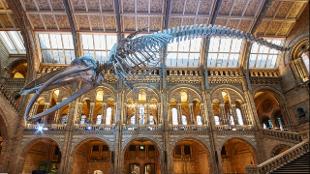 Museums
I am not really a massive fan of the museum but I did promise Josh we would visit the Natural History Museum so this is the perfect idea for the bank holiday. The amazing thing about this museum is that it's free admission so it doesn't break the bank either. They do suggest you make a donation but that is your choice to how much you pay. It is in London so you really make a day of it and explore this beautiful city.
Crazy Golf at Topgolf
I LOVE crazy golf and I find it makes such a fun day/ night out if you're looking for something that is not too expensive to do. I usually go to Topgolf which is located in Addlestone in Surrey but there are a few dotted around. It works out to be about £6 a game and there is also the choice to get some food whilst you play which I find handy.
Theme Parks
Again not a massive fan of theme parks but if you have children or just want a fun day out with friends then you can always count on theme parks. Near the Surrey area you have Thorpe Park, Chessington and Lego Land but it does depend on who you're going with. The only thing with theme parks is they can be expensive especially if you don't have a pass or voucher but again it depends on your price range.
Windsor and WindsorCastle:
One of the favourite things to do on the bank holiday is visit Windsor. It just reminds me of bank holidays from when I was little. There are so many amazing things to do in Windsor; walk along the river, shopping, restaurants and of course Windsor Castle. It's such a lovely day out for all the family too!
Shopping
I don't need an excuse for shopping but I know I will be going at least once over the bank holiday. I'm sure there is plenty of places to go shopping where you are but I love going to Bluewater which is just a massive shopping centre with EVERYTHING you could wish for. They have even just opened a Primark which I am SUPER happy about!
Pub Lunches
Now I am hoping that the bank holidays are sunny and warm because you know that calls for a pub garden! I do love a pub lunch especially in the countryside so I can't wait to take a drive with the windows down and music on. I'm sure you have plenty of lovely country pubs where you live.
What are your plans for the bank holiday weekend?
Lots of love Chloe x
Check out my last blog post | Beauty Wish List

Come say hello on my social media!